Whether you are building a new pond or upgrading and existing pond KoiPondfever has all the products you need to complete your project. All of our products are based on quality first and price second. It is our opinion that it is better to do it right the first time rather than paying to redo it a second time.
EasyPro premium pond netting is made from woven polypropylene. Unlike plastic netting EasyPro Premium Netting resists tears and will last for years. Currently most other manufacturers offer a small variety of prepackaged netting that do not fit the needs of many pond or stream applications, EasyPro Premium Pond Cover Netting is available in 10', 20' and 30' wide rolls each 100' long Sold in bulk 100' rolls or by the foot you can choose the exact size needed. Optional reusable stakes are sold separately.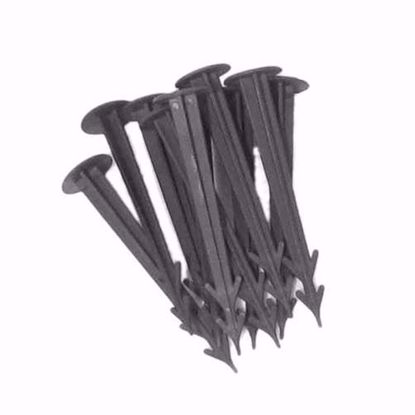 Ideal for use with premium pond netting. Package contains twelve stakes to use in anchoring netting around ponds and water gardens.
350 gallon portable koi tank measures 71.5 inches wide and 25.5 inches high for showing or quarantining koi for treatment. Easy to set up and take down and includes zipper net cover and storage bag.